Summer Skills Academy at Washington College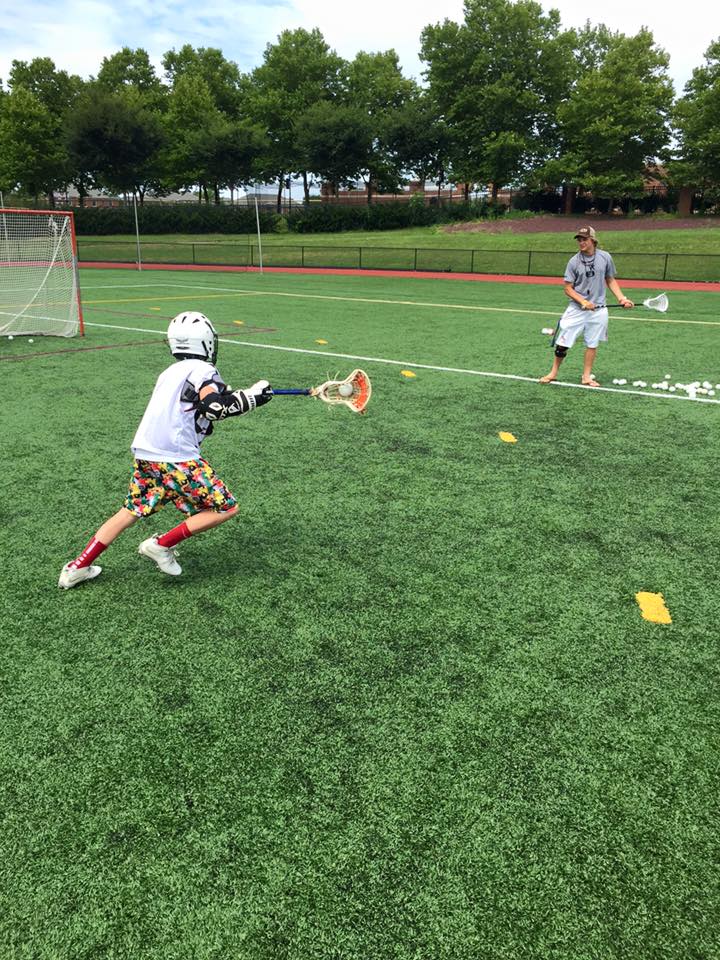 "Where friends are made, fun is had, and lacrosse is king."

Camp Overview:
Cost: $225 (Day); $365 (Overnight)              

Dates: July 8-10, 2019
Ages: Boys, Youth to High School
Location: Washington College (Chestertown, MD)
Register Online

This unique camp offers individualized instruction in position specific fundamentals. Goalies, Defensemen, LSMs, Midfielders, and Attackmen will all benefit from college level position-specific instruction. The camp is designed to create a fun-filled experience with a focus on teaching the fundamentals of lacrosse. The camp is perfect for every experience level and participants can stay as an overnight camper or attend as a day camper.


Individual Instruction
Each camper will receive one-on-one individual instruction during camp from one of the camp counselors. This gives campers a great opportunity to develop their personal skills.


Speed Improvement/Strength Training:
Time will be spent developing each camper's lacrosse skills along with sessions on speed improvement and strength training. A member of the Washington College Physical Education Department will lead all sessions involving speed improvement and strength training.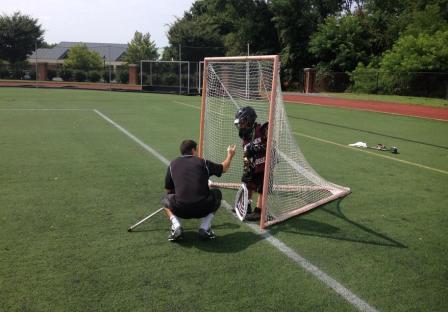 Camp Staff:
- Jeff Shirk - Director, Head Lacrosse Coach, Washington College
- Washington College Coaches
- Washington College Players 
- Coaches and Players from Other College Programs



Sample Daily 
Camp
 Schedule:
8:00am - Breakfast




9:00am - Morning Session




12:00pm - Lunch




1:15pm - Afternoon Session




3:30pm - Free Time (Swimming Pool Open, Corn Hole, Games in the Dorms)


5:30pm - Dinner
6:45pm - Evening Session
8:30pm - Evening Entertainment (movies, games)
10:00pm - Room Check
10:30pm - Lights Out
 
Check-In / Check-Out & Camper Information
Check-in Date & Time


Monday, July 8 between 9 am and 9:30 am. The first session will begin at approximately 10 am after an all-participant meeting. Parents are welcome to drop campers off and leave or stay and watch at any point during the camp.

Check-in Location
TBA

Athletic Trainer (ATC)
An Athletic Trainer will be available for consultation at check-in should you wish to discuss any allergies, medical conditions, or prescription drugs your child will need during camp. Our ATC will be on the field during all camp sessions and on-call at all times during camp.


 




Meals


On the first day of camp, our first meal will be lunch. Campers should arrive already having had breakfast. 


 




Pool


All campers will have the option of swimming at the Washington College Swimming Pool during camp.


 




Keys


Campers will be assigned a room key during camp and given a lanyard where he can place the key. There will be a $35 charge for any lost keys. 



Check-out Date & Time


Wednesday, July 10 at 4:00 pm 


 


Day Camper Information
All day campers should report to the Lacrosse Stadium at 8:45am (except for the first day of camp) for attendance and can be picked-up at the Lacrosse Stadium at 8:45pm when the last session of the day has ended. Day campers should arrive at camp having already had breakfast. Day campers may be picked-up early as long as their parent/gaurdian signs them out with Coach Shirk.


 




What to Bring


Overnight
Bed linens (twin size beds) or sleeping bag
Pillow and pillow case
Towels
Toiletries
Casual attire / sleepwear (for evenings)
All Campers
Bathing suit / Towel / sunscreen
All lacrosse equipment 

(Stick, Helmet, Gloves, Elbow pads, Shoulder pads, mouthpiece)


Flat-soled shoes
Cleats
Athletic attire
Money for camp store
Optional: reusable water bottle. There will be water available throughout camp. Campers do not need water bottles but can bring one if desired.


 




Directions


Please visit 

http://www.washcoll.edu/about/directions.php

 for directions to campus and 

http://www.washcoll.edu/about/campus-map.php

 for the campus map.



The refund policy for Jeff Shirk Lacrosse Camps is as follows:

All processing fees are non-refundable.

There is a $25 cancellation fee if you cancel.

There is a $50 cancellation fee if you cancel within 2 weeks of the start of camp.

There are no refunds if you cancel within 5 days of the start of camp.