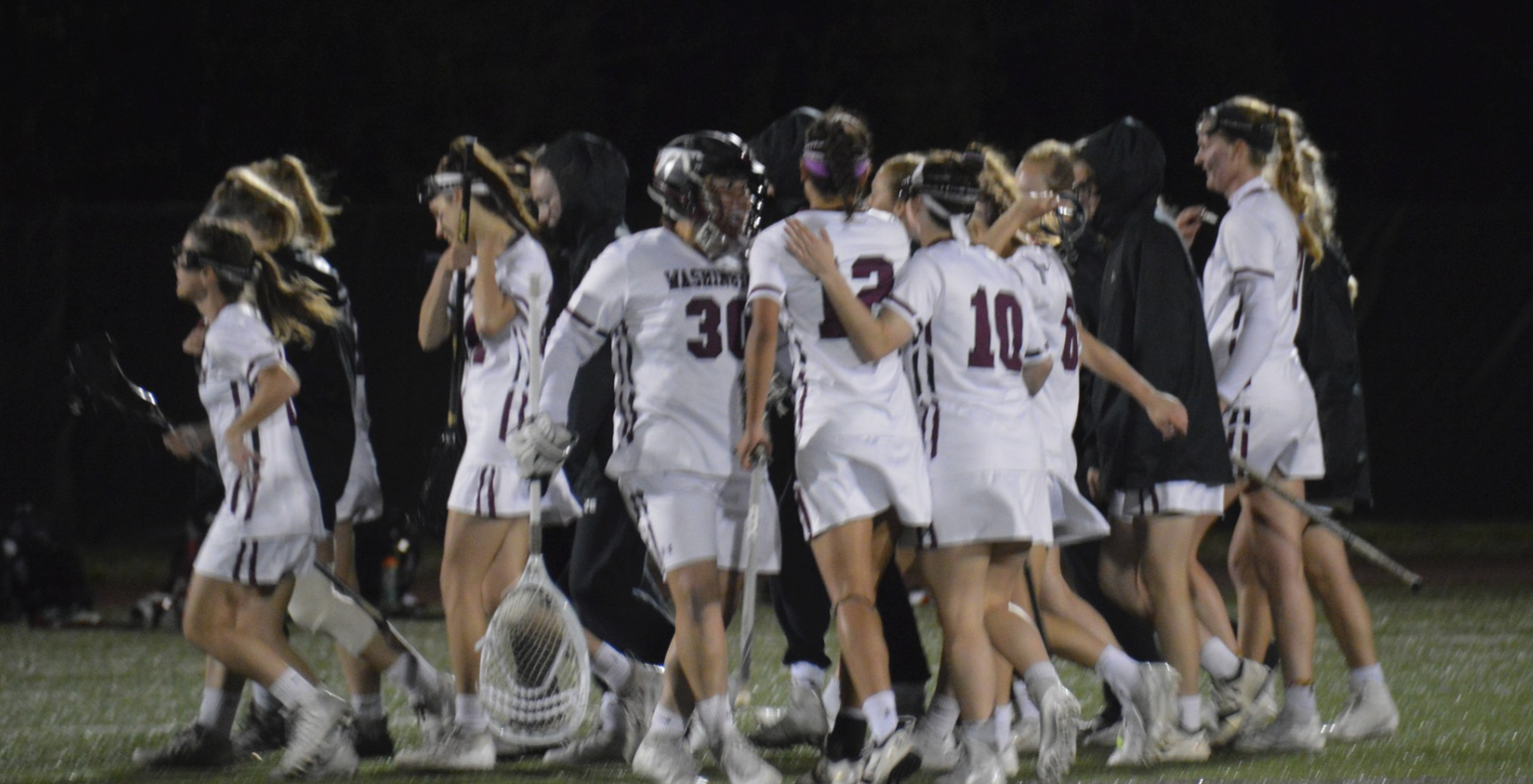 Camp Overview:
Positional Skills Camp for ages 7-17

College-level coaching

7:1 camper to staff ratio

Overnight Campers: air-conditioned dorms / all meals included / supervised off-field activities

Day Campers: Option for early or later pick-up / lunch included for 9-4 / lunch and dinner included for 9-8:30

QACLAX

Players: Save 10% on Overnight Camp. Use the code QACLAX when registering.

LBC Players

: Save 10% on Overnight Camp. Use the code LBC when registering.
Connect with us:
Girls Positional Skills Lacrosse Camp

In partnership with Kate Fowler and Julie Morse, Women's Lacrosse Coaches at Washington College, we are offering a girls lacrosse camp this summer.
Washington College provides a perfect setting for a lacrosse camp with its first-class facilities, comfortable, air-conditioned dorms, and campus dining hall. 
Our goal for camp is to provide a fun and safe environment to encourage a love for the game. We will immerse you in the sport and provide focused and intensive training sessions. This camp will continue your enthusiasm for lacrosse and create a self-confidence as you improve your skills.


Sample Daily Camp Schedule:
8:00am - Breakfast
9:00am - Morning Session
12:00pm - Lunch
1:15pm - Afternoon Session
3:30pm - Free Time (Swimming Pool Open, Corn Hole, Games in the Dorms)
5:30pm - Dinner
6:45pm - Evening Session
8:30pm - Evening Entertainment (movies, games)
10:00pm - Room Check
10:30pm - Lights Out
 
Check-In / Check-Out & Camper Information
Check-in Date & Time
Monday, July 8 between 9 am and 9:30 am. The first session will begin at approximately 10 am after an all-participant meeting. Parents are welcome to drop campers off and leave or stay and watch at any point during the camp.

Check-in Location
TBA

Athletic Trainer (ATC)
An Athletic Trainer will be available for consultation at check-in should you wish to discuss any allergies, medical conditions, or prescription drugs your child will need during camp. Our ATC will be on the field during all camp sessions and on-call at all times during camp.
 
Meals
On the first day of camp, our first meal will be lunch. Campers should arrive already having had breakfast. 
 
Pool
All campers will have the option of swimming at the Washington College Swimming Pool during camp.
 
Keys
Campers will be assigned a room key during camp and given a lanyard where he can place the key. There will be a $35 charge for any lost keys. 

Check-out Date & Time
Wednesday, July 10 at 4:00 pm 
 
Day Camper Information
All day campers should report to the Lacrosse Stadium at 8:45am (except for the first day of camp) for attendance. There are two options for afternoon/evening pick-up: 4 pm or 8:30 pm. Day campers should arrive at camp having already had breakfast. Day campers may be picked-up early as long as their parent/guardian signs them out with Coach Shirk.
 
What to Bring
Overnight
Bed linens (twin size beds) or sleeping bag
Pillow and pillow case
Towels
Toiletries
Casual attire / sleepwear (for evenings)
All Campers
Bathing suit / Towel / sunscreen
All lacrosse equipment (Stick, goggles, mouthpiece)
Flat-soled shoes
Cleats
Athletic attire
Money for camp store
Optional: reusable water bottle. There will be water available throughout camp. Campers do not need water bottles but can bring one if desired.
 
Directions
Please visit http://www.washcoll.edu/about/directions.php for directions to campus and http://www.washcoll.edu/about/campus-map.php for the campus map.

Refund Policy:

All processing fees are non-refundable.
There is a $25 cancellation fee if you cancel.
There is a $50 cancellation fee if you cancel within 2 weeks of the start of camp.
There are no refunds if you cancel within 5 days of the start of camp.